---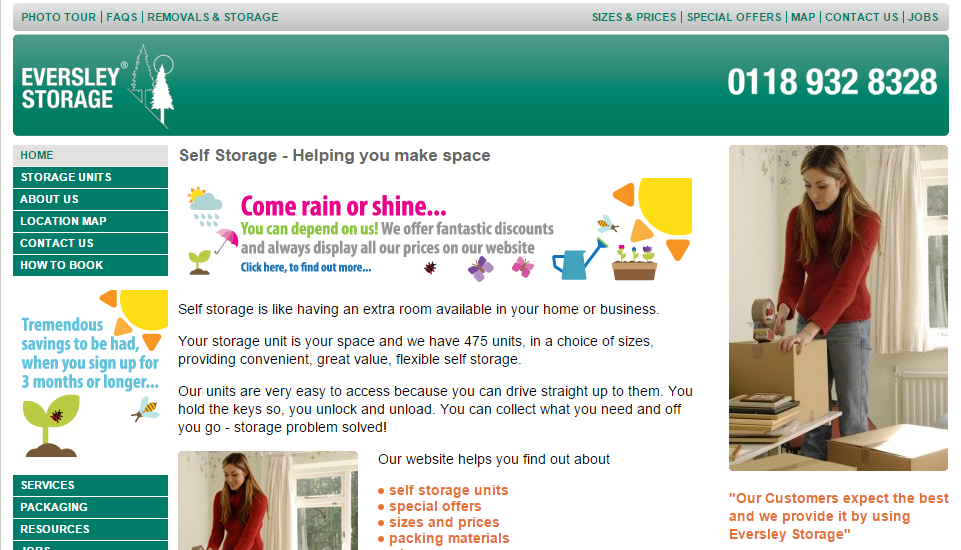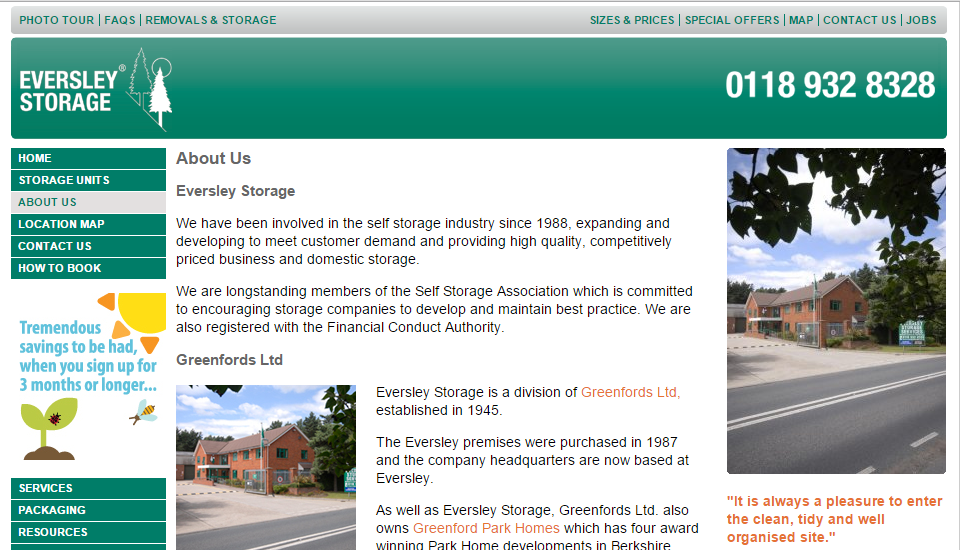 Eversley Storage operate in an extremely competitive marketplace, their web presence is crucial to the business, in the early years our in house team provided search engine optimisation which Google and the competitive climate allowed to be more advantageous then than it is now.
As competition got hotter and Google got more sophisticated so the battle moved more into the paid advertising arena, one of our managing directors Tim Woolfson delivered the AdWords fulfilment again with great success.
As Google AdWords became bigger and bigger so in time, it required a more and more specialist skill set, our AdWords guru Andres has been handling AdWords for Eversley for the last few years, keeping abreast of all the latest developments in the technology and developing innovative strategies to keep Eversley competitive in a ferocious market.
This business needs a variety of digital marketing techniques and Profitable Web Projects brings together most of the outsourced expertise needed and works shoulder to shoulder with the internal marketing team and other providers to deliver the results and has been doing so for nearly a decade.
We're proud of what we've achieved and we'd be delighted to do something similar for you, please get in touch!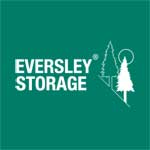 "It's fiercely competitive in the self storage business. PWP take the time to understand our business model, our market place, our challenges. They keep us up to date with changes in online marketing strategy and search engine optimisation. They've helped us compete successfully since 2005 and that is saying a lot!" Cath Hammond, Marketing Manager.
Find out more about our services on Pay per Click Marketing
We have completed projects for...